Serena Williams' sustained success compared to Tiger Woods
By James Dielhenn
Last Updated: 17/04/20 3:16pm
Serena Williams is part of the furniture at Wimbledon, as associated with the famous tournament as the grass itself. But after all these years, aged 36, she will return to hunt down another championship next week.
Ken Rosewall's playing career lasted from 1951 until 1978, when he was 44, and he reached the Wimbledon finals aged 39, but tennis today is far more physically demanding, especially if you're playing against a supreme athlete.
So how is Williams still in the hunt for Grand Slams after becoming a mother when, for example, a fellow American sports hero in Tiger Woods is showing signs of decline?
They both won their first Grand Slam or major, respectively, in the late 1990s on home soil, Williams at the US Open and Woods at The Masters. Williams now has an Open-era record 23 and Woods has 14, behind only Jack Nicklaus, yet only the tennis player seems likely to add to her tally.
Williams' excellence, 19 years after her first title, is partly due to spending a shorter amount of time on the court than her rivals, and a technique that prevents demanding rallies via a power serve and groundstrokes.
Compare that to golf, where Woods' technique has played a part in a chronic back injury. Jason Day, who was the world No 1 last year, has experienced a similar thing. "I want to win as much and I want to be successful and all that stuff, but at 40 I don't want to be walking around with a cane," Day, aged 29, told ESPN in 2017.
IBM's Watson, their ground-breaking Artificial Intelligence platform, has studied 22 years' worth of information to provide deeper meaning into Williams' longevity.
We know that physical stamina, mental resilience, return after injury, consistency in all conditions, and confidence are vital to the shelf-life of an elite tennis player.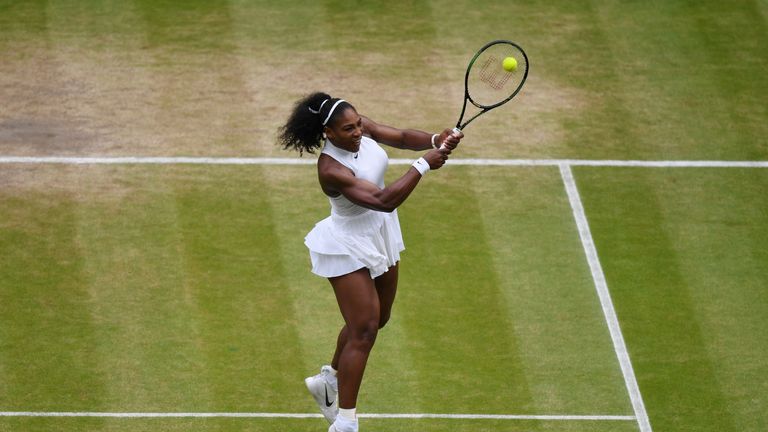 But now we can comprehend that in more detail - for example, Williams tops Watson's studies for male and female players with the best levels of physical and mental stamina.
As far back as 1999 wimbledon.com wrote: "Her every shot, her every serve and her astonishing stamina under pressure."
Two years later Williams was quoted: "Am I more fit than I was at the French Open? Sorry. Obviously, yes. I've been working harder. I've been working more hard. I've been doing more. I was fit there. I think I'm more match tough here now."
She revealed more in 2013: "It takes me longer to get fit. Like if I take a couple of weeks off, then I find that I lose my fitness quicker than what I used to. So it takes me, like maybe, a little bit longer to get fully back into shape."
Williams' fitness is key but, by contrast, a back injury is part of the reason why Woods' success at PGA Tour events shows such a rapid decline post-2013. From 2000-2003 he won, each year, 45 per cent, 29 per cent, 29 per cent and 26 per cent of all tournaments that he entered, ending each year ranked No 1 in the world.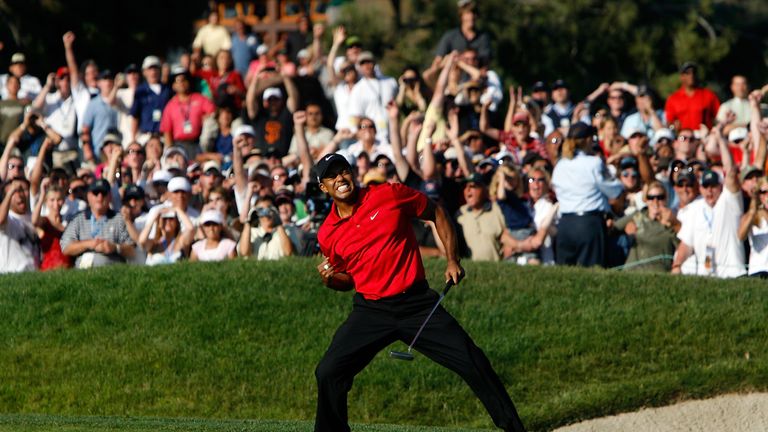 That status was only interrupted briefly in 2004, before two years later he won a brilliant 49 per cent of tournaments. The sharp drop-off was from 2010 - in the next two years he won just eight per cent, a total of eight tournaments, and his world ranking plummeted to a year-end No 23. Woods has not won a PGA Tour title from 2014 onwards, only coming in the top three for the first time since then earlier this year.
That amounts to approximately 16 years at the top of his game, for Woods, while Williams is into the 19th year of her prime, with scope for several more to come.
Williams' longevity is helped by the power that allows her to participate in shorter matches. Her average match duration at Wimbledon is one hour, 22 minutes, compared with the average of all players (1h 29), Marion Bartoli (1h 35), Maria Sharapova (1h 26), Petra Kvitova (1h 27) and Venus Williams (1h 26).
Williams' desire to beat opponents quickly is demonstrated by the fact that it takes her one hour, 20 minutes, on average since 2002, when she wins but one hour, 47 minutes when she loses. If you drag Williams into a longer match you have a better chance of beating her.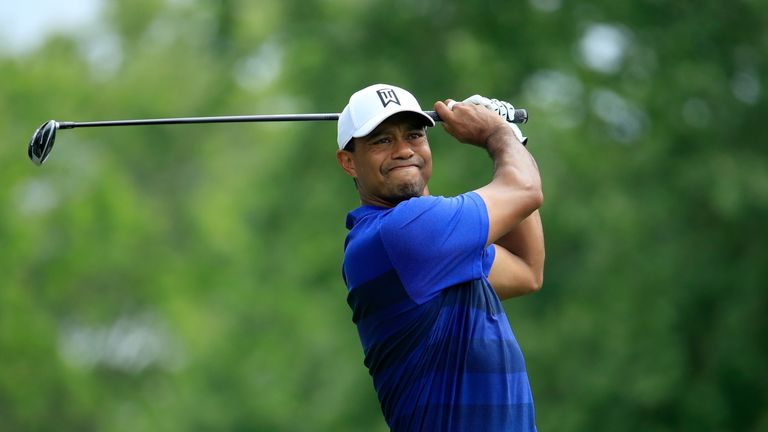 Perhaps Woods' decline began quicker than Williams' because he was not able to exert the same authority as her during competition.
"The less fit players, those that struggle mentally, are obviously going to flounder. But those that put themselves in this position time and time again deal with it, and get the job done," Andrew Coltart told Sky Sports.
"Woods was never letting people wrestle things away from him. Of his 45 victories on the PGA Tour, after three rounds he led 43 of them.
"I don't think he will win a major again. Injuries, and everything that went on in his life, has taken a major toll. I didn't think he would ever win a PGA Tour event again but, after what we saw earlier this year, he may well do so."
Although Woods had assumed the lead by the third round's conclusion in all-but one of his 14 majors, the reliance on mental strength to battle back would have been draining. By contrast, in the 14 matches (semi-final and final) that led to Williams' seven Wimbledon trophies, she dropped a total of just three sets.
Now a mother, Williams' longevity will be effected by her picking and choosing the tournaments in which she plays. Do not back against her extending her Wimbledon legacy further.
For further information go to www.ibm.com/wimbledo